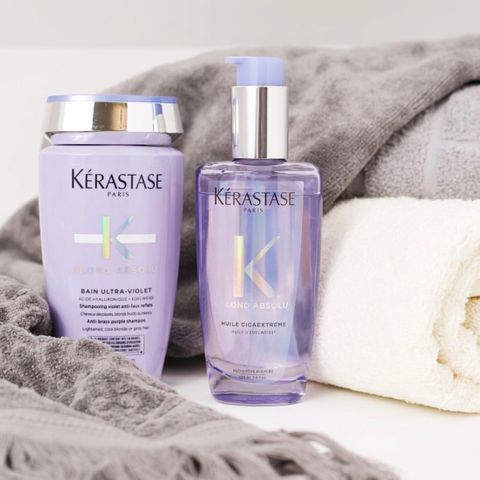 At Luxe Mane Salon, we are constantly on the lookout for brands that bring more to the table, more to offer our guests. We are beyond excited to introduce our newest offering, Kérastase Luxury Hair Care. Kerastase, inspired by the modern woman, is a crossroad between exceptional haircare and the science that drive it.
Kerastase focuses on innovative and bespoke hair care products. Whatever your hair concern is, be it breakage, color conservation or dry scalp, Kerastase has a prescriptive solution for you. At Luxe Mane Salon, we know that every individual's hair is unique and perfect for them, so why shouldn't it be fabulous and healthy as well?!
The incredible thought and detail that goes into Kerastases' hair solutions are carried throughout their brand ethos. "Sustainable luxury" is how they describe their newly redesigned packaging, which saves 45 tons of plastic per year.
Indulgent hair rituals at home and at the salon, all with an affordable price point… We like the sound of that!
Here are just some of the hair care options that they...
more